Learn about the mission of Heart AcademyOur mission is to uphold Christian home education as an excellent educational opportunity and help parents devote their time in training their children "to make ready a people prepared for the Lord." Luke 1:17
Our Vision for the Homeschooling Community
We are a community of people intentionally partnering together to help mentor the next generation for successful and courageous living through Christ.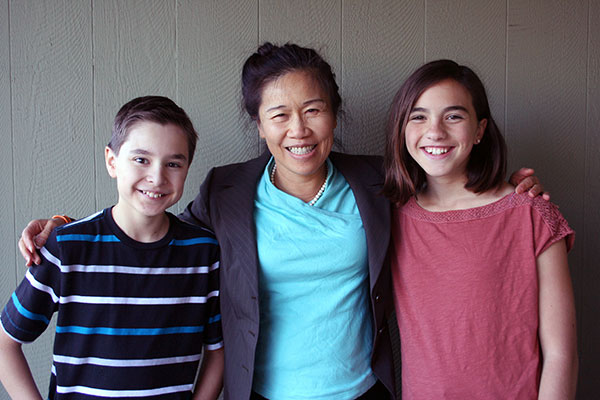 What are we passionate about?
Hearts
Keeping our children's hearts while we homeschool
Partnership
Partnering and empowering parents for success
Community
Community and friendships within all the activities
Passions
Identifying passions for impacting the world for Christ!
Meet HEART's Founders
Our Approach
Educational Philosophy
We follow an educational philosophy of Read – Write – Discuss. We chose Friday for students to participate in class discussions. Equally important, Monday through Thursday students work through the course material with their parents.
Notably, research shows that this step of dialogue moves concept retention from 55-75% up to 75-90+%. Dialogue allows students to develop and demonstrate mastery of their studies. This methodology is the essential part of each class and is the focus in all subjects. This is also true in science classes. Students complete labs together and discuss the results of the lab work and to understand its implications and extensions.
In addition, we strive to be a blessing to the families in helping to evaluate papers and projects.
Evaluation Philosophy
Additionally, we prioritize parent involvement in discussion and evaluation of students' work. Teachers are available to parents as needed– to answer questions or simply be sounding boards for discussion. We want to do everything we can to assist you in your home education program.
For Upper Academy classes, a teacher-created evaluation is provided for every student. This may be used as record of accomplishment for students planning to attend college and to help you as you evaluate grades for your report cards. With this intention, all evaluations record the number of writing and discussion assignments completed, a description of challenges and accomplishments, a review of writing style and participation, test scores (if any) and recommendations for future work. The student's name and course title, date of completion and instructor signature are also included. Instructor/Mentors send evaluations to the families one or two weeks after the semester ends. HEART mentors do not provide grades, that is the parent's responsibility.
There are several ways to calculate high school course credit. Before the class begins, determine the method that will be used to evaluate grades. Feel free to discuss this with us at any time.
For example, the most commonly used method of evaluation is based on the number of hours of coursework completed in the year. If you choose to use this method, keep track of study hours. Furthermore, an Academic Hour Check–off Sheet is available from Crissi Allen.
In addition, honors courses in the upper grades are generally valued more highly in transcript GPA calculations because they are more demanding. Please let your teacher know immediately, if your student will complete honors work so we can help you with your assessment and grade reporting.