Meet Heart Academy's Founders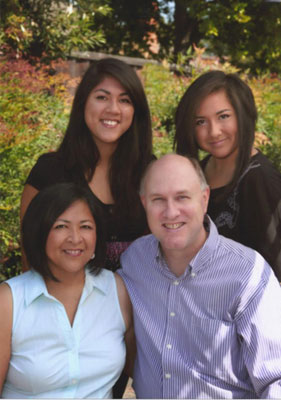 Jere Allen is an Inspirer, Teacher, & Family Pastor.  Jere's 30 years of teaching experience include working with youth of all ages and he is lovingly dubbed the Inspirer by his wife, the Fun Master by his young friends and resident Math Guru by his students. Truly, he loves teaching all types of math from Elementary to Calculus, but his list of accomplishments also include teaching engineering, entrepreneurship, high school science, technology, and PE. For a stint of his career, he focused on training adults in various software applications including 3D CAD and internet collaboration. Moreover, he deeply desires to partner with families in helping their marriages and educating their children. He and his wife are the Founders and Directors of educational services at HEART Academy in San Jose, California. Jere graduated from Wiliam Jessup University majoring in Theology.  They home-educated both their children through high school for a total of 20 years.  Currently, he is the Principal of Calvary Christian Academy in San Jose, California.
Crissi Allen is an Encourager, Educator, and Entrepreneur. Currently, she is the founder and director of an educational homeschool co-op, HEART Academy in San Jose, California. She finds it great joy helping parents capture the hearts of their children, helping parents finding their children's God-given passions early in life, creating heart-felt community, partnering and empowering with hundreds of families!   Within HEART Academy is a ministry called Countywide Youth Theater Project which produces three theatrical plays per year. It is a joy for her to help homeschoolers connect through HEART Academy. She has been a mom-entrepreneur for 20 years building businesses to benefit her community and her family. Crissi loves encouraging parents in helping them to create a legacy of entrepreneurship and time-money freedom for generations to come.
In addition, she is a Certified Holistic Health Coach teaching moms and dads to take care of stewarding their spirit, soul and body.  Crissi graduated from San Jose State University, majoring in Behavioral Science (Psychology, Sociology & Anthropology). She and her husband, Jere, homeschooled both their children through high school for a total of 20 years.