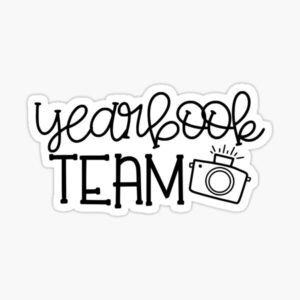 WHEN: September 29 at 3:30 pm
Do your students have a flair for design?  
Can they take pictures of special events and love doing it?  
Do they love to report on field trips and fun events at home?  
Give them a new creative outlet!
Fill out the attached app and send back by Tuesday 9/28/21
Attend the first meeting 9/29/21 Wednesday at 3:30 before our Picnic at Paul Moore Park
The Yearbook Team is looking for students who love to work as photographers, fundraisers, writers, layout designers, and brainstormers. You must be able to listen carefully to instruction with a good attitude, be available to help, and make a year-long commitment. Our first meeting will be Sept 29.  Please RSVP to Mrs. Allen at this email address.  Parents, please pass this email on to your students! 
The whole point of the meeting is to talk about what the yearbook does and give everyone a chance to sign up – so anyone who might be even a tad interested should come to check it out! We have a photo team that covers out Heart events, a content team that brainstorms ideas for our yearbook, a layout team who help design the actual pages of the yearbook, and even a fundraising team that bake and sell items.
First meeting agenda: 
Introduction
Why join Yearbook
Yearbook Editor
Sincerely,
Mrs. Allen, Yearbook Advisor